Od 1 marca 2019 r. w Brukseli działa Biuro Polskiej Izby Ubezpieczeń,
Jest ono głosem polskiej branży ubezpieczeniowej na poziomie europejskim.
W procesie legislacyjnym, PIU rozwija, promuje i broni pozycji polskiej branży ubezpieczeniowej, prezentując stanowiska poparte badaniami i ekspertyzami. Poprzez swoje działania, PIU przyczynia się do stworzenia w Polsce przyjaznego otoczenia prawnego, które pozwoli na stabilny rozwój polskiego rynku ubezpieczeń i oferowanie klientom dopasowanej do ich potrzeb ochrony ubezpieczeniowej. Przedstawicielstwo zajmuje się prezentowaniem stanowisk, komentarzy i uwag polskiego sektora ubezpieczeń w ramach prowadzonych prac legislacyjnych na poziomie UE, w szczególności przez Komisję Europejską, Parlament Europejski i Radę. Przedstawicielstwo zajmuje się także dostarczaniem informacji na temat istotnych decyzji podejmowanych przez instytucje UE.
Kontakt
Bartosz Bigaj
Manager Zespołu ds. Współpracy Międzynarodowej/
Head of International Affairs Unit, Head of Brussels Office
Polska Izba Ubezpieczeń/Polish Chamber of Insurance
Twarda 18, 00-105 Warszawa/Rue du Champ de Mars 23, B-1050 Brussels
mobile: +48 505 084 864

e-mail: b.bigaj@piu.org.pl
EU Transparency Register: 565229037527-61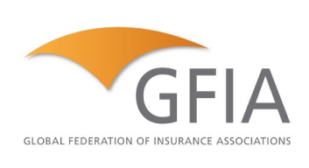 Globalną Federację Stowarzyszeń Ubezpieczeniowych (GFIA) założyło w październiku 2012 r. 31 stowarzyszeń ubezpieczycieli, reprezentujących 87 proc. światowego rynku ubezpieczeń. GFIA reprezentuje branżę na arenie międzynarodowej, opiniuje i doradza Międzynarodowemu Stowarzyszeniu Nadzorców Ubezpieczeniowych IAIS. PIU bierze udział w pracach grup roboczych GFIA.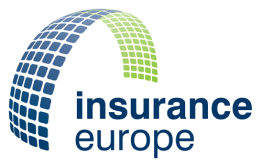 Insurance Europe to organizacja zrzeszająca izby i związki ubezpieczeniowe z krajów europejskich. Bierze udział w pracach legislacyjnych UE, dba o strategiczne interesy europejskich firm ubezpieczeniowych. Reprezentuje europejskie środowisko ubezpieczeniowe na forum takich organizacji jak OECD, WTO czy IAIS. Prezes PIU zasiada w Komitecie Wykonawczym Insurance Europe. Eksperci PIU pracują w komitetach i grupach organizacji.