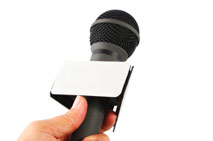 The Polish Insurance Association Award Competition for the journalistic community aims at increasing the level of insurance awareness among the community. The competition of the Polish Insurance Association for the best texts and programmes devoted to the issue of insurance starts for the 8th time this year. We award journalists in the following categories: journalist of the year, text/programme of the year, debut of the year. The awards are respectively 12 thousand PLN, 10 thousand PLN and 6 thousand PLN.


Are you a chief editor? Do you manage a financial or community department?
Enter a journalist from your editorial section for the competition. Fill in the proper form and send the best insurance texts and programmes to:
Polska Izba Ubezpieczeń
Ul. Wspólna 47/49
00-684 Warszawa
or to: konkurs_dziennikarski@piu.org.pl
Are you a journalist? Do you write on insurance?

Enter yourself for the competition. Fill in the form on your own and send it to the above address.

Regulations of the 8th contest edition

The Competition entrants may be awarded in four categories:

Category 1: The Debut

Category 2: Insurance Text / Broadcast of the Year

Category 3: Insurance Journalist of the Year

Category 4: Editor of the Year