Life Insurance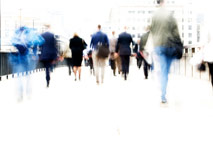 Life insurance includes products which are supposed to provide, above all, benefits to the family and dependants of the insured in case of his or her death.
The importance of life insurance has grown tremendously over the recent years. The functions of such products have also expanded. In addition to their protective nature, life insurance policies can also be used as a savings (investment) product today. A major role of life insurance plans is also to provide the insured with money to buy additional pension benefits.
Life insurance products can be divided into two main categories:
1. Protection Policies

These are classic life insurance products. Once the insured passes away, insurance coverage ensures that his or her family is not left without financial support.

2. Savings (Investment) Policies

With this type of insurance you can increase your capital for future pension funding. Your contributions are invested on the market, mostly via capital insurance funds (such policies are called unit-linked insurance plans). The increased capital can then be used, for example, for additional retirement income. Of course, investment policies give protection too, that is, each of them provides money to the family of the insured in case of his or her death.