Types of insurance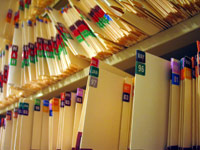 Business (commercial) insurance are divided into two basic sections:
– other personal insurances and non-life insurances (branch II)
Within both sections there are several (in case of branch I) and dozen or so (in case of branch II) groups of insurance.
For example, the insurance policies related to capital funds is a group of life insurance section. Casco insurance of land vehicles is a group of branch II.
According to Polish law, one and the same insurer cannot offer its clients both non-life and life insurance.