Protect your assets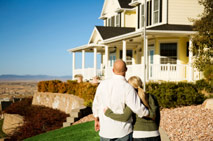 We associate non-life insurance with the home and vehicle insurance. This of course does not mean that they are the only commercially available products. Insurers' offer is today so rich that you can easily buy the insurance policy that protects for example your laptop, the contents of its hard drive, camera, bicycle, or … ladies' handbag with its contents. TPL in private life is getting increasingly popular in Poland. This product means for us one thing: if because of our unintended actions another person suffers damage, our policy compensates it. It is also worth adding that popular home or vehicle insurance is not always one and the same product. It is worth considering whether, while insuring the car, we need a full Collision Insurance, or whether we need such protection only from theft and vandalism. Buying home insurance think whether you want to insure only a certain number of risks (theft, flooding, fire) or whether you want to choose "all risks" product.
MTPL is the obligation of every vehicle owner. However, the car can be voluntarily insured by the Collision Insurance policy.
The insurance can cover not only the walls of the building, for example in case of damage caused by natural forces, but also house equipment from theft and destruction.