Insurance for you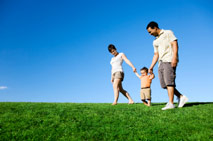 Take care of yourself, your loved ones, as well as your house/flat or a car. Insurance companies offer today such a wide range of services that every client will be able to satisfy his/her needs without any trouble. Insurance today is not just a simple protective product where only payment of compensation in case of theft, motor vehicle accident or illness is considered. It also provides a wide range of assistance. Buying additional services to your car insurance, for example a towing service, in case of an accident, or providing a replacement car is not a problem nowadays. House insurance can cover not only the risk of fire, theft or flooding by a neighbour, but it can also cover a plumber's or a locksmith' visit. Insurance protects not only our property. It is also a travel insurance policy, so you do not have to worry about the cost of medical treatment abroad. It is also a life insurance – protection against accidents and possibilities of saving for the future retirement.
Car insurance in Poland is a duty of every driver. It is worth remembering that except mandatory policy, there is also a voluntary insurance. 

Civil Liability insurance (MTPL) in Poland is compulsory and every vehicle holder must have it. Civil Liability insurance (MTPL) is a special type of insurance that protects two sides – the one who pays the premium and the one who is injured in the accident.
Auto Casco (AC), in contrast to the MTPL, is a voluntary insurance. The holder of the vehicle decides whether he/she wishes to settle a contract. Casco protects us against damages, which were either our fault (the accident), or happened for other reasons (theft, vandalism, natural forces, etc.).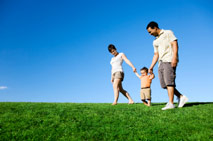 Thanks to life insurance we can be sure that in case of an accident our loved ones are not left destitute.
Almost every life insurer provides life policies and endowment assurance. Before you choose a product, let's check whether you care more for the protection or the saving. You also need to decide for how long you want this contract to last and how much you want to pay (maximum payment). The longer the contract lasts, the longer you are protected and the longer your savings work. You also have a choice of several ways to pay premiums. You can do this on a regular basis (monthly) or pay the entire premium at once.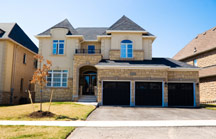 House insurance includes the protection of all the possessions located in your home.
If you want to settle a contract of home insurance, you have a choice of wide variety of insurance companies. However, you must remember that these offers vary. Not only price is different but also the scope of insurance. Before signing any contract, read its content carefully and see whether the policy protects as you wish. Before insuring a house or an apartment, you need to think about the sum it will be insured for.