Professional TPL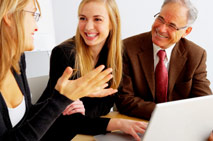 In Poland there are several professions or business activities that are associated with the obligation of having a third party liability insurance policy. Such a requirement refers mostly to occupations requiring great expertise and those where poor performance is likely to expose potential customers to severe damages. Insurance protects both a policy holder and his client.
TPL policy in Poland is obligatory among lawyers, legal advisors, and insurance brokers. In case of other professions, settling a TPL policy contract is voluntary. Such a voluntary contract may also be settled by all those who are obliged to have a TPL. Then such a policy would be a kind of voluntary "additional insurance". This is important if we would like to have additional protection beyond the guarantee sum defined in the legislation on compulsory professional civil liability.
Liability Insurance Policy is mandatory for some professions
Doing any kind of business, you can purchase a voluntary TPL
TPL protects our customers by guaranteeing them compensation on account of our mistakes, whereas we are protected against potential costs related to fixing of those errors.