Farm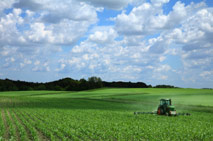 Running a farm is a very time-consuming activity. Therefore farmers should think about how to protect themselves against a variety of household misfortunes. Damage is in fact not only the loss of all or part of the harvest, it is also the loss of the whole year's work on the farm. Farmers constitute a particular professional group which is legally obliged to settle certain insurance contracts. First of all, each farmer is obliged to conclude a contract by virtue of the farm ownership. Moreover all farm buildings must have a compulsory insurance, too. State provides grants for compulsory insurance of crops, if a farmer decides to insure at least half of the area. Insurance companies also offer a whole range of voluntary products, allowing for even more efficient protection of the farm.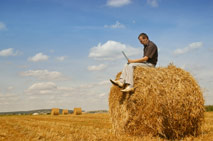 Liability Insurance (TPL) is mandatory to any person who owns or co-owns a farm. Similarly to other TPL contracts, it protects policyholders against the costs that they may incur as a result of injury to a third party. These are primarily all kinds of accidents that may occur when running a farm, for example accidents in which people are hurt or damages caused by animals, etc. The farmer also has an obligation of a compulsory insurance of farm buildings against fire and other accidents.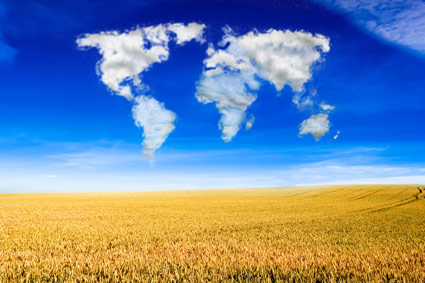 Subsidised insurance policies for farmers were introduced with regard to damages that may affect all the crops. These are damages caused by natural forces, such as flooding, hail and drought. These policies are mandatory. The farmer must insure at least half of the crops. Premium is subsidised by the state budget. Protection may be extended to all crops popular in Poland. With this policy a farmer whose crops were affected by disaster, has a guarantee to rebuild the crop with the insurance money.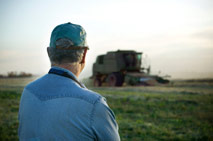 Owning a farm is associated with the requirement of the settlment of various types of compulsory insurance policies. The market, however, offers a wide range of voluntary insurance policies. These products are for those who are not satisfied with the scope of protection, or the insurance sum which is stated in mandatory insurance policies. Voluntary products are also useful to all those who grow non-standard, specialized crops or breeding, which are not included in the compulsory insurance policy, or included only partly.